About Our Lake Highlands Dental Office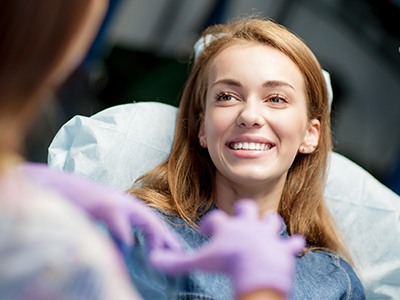 Most people don't like going to the dentist, and Dr. Jim Miller can't really blame them.
Many modern-day dental offices are more concerned about their bottom line than the well-being of their patients, leading them to pressure people into getting treatments they don't really need or want.
On the other hand, at our dental office, your health, comfort, and peace of mind are always our top priorities. Honesty is one of the main pillars of our practice, so you can trust that you'll never, ever hear a sales pitch. We'll simply give you all the information you need to make a confident decision about your oral health. Then, we'll carry out your wishes using the latest techniques and most advanced technology available today, ensuring that your results look great, feel even better, and can be trusted to last a lifetime.
With us, great dentistry isn't complicated, and that's exactly why our patients love us. If you're ready to experience the kind of dentistry that leaves you feeling refreshed rather than stressed, then give us a call today to schedule an appointment. We know you'll be happy you did!