Digital Impression System – Lake Highlands, Dallas, TX
Experience Putty-Free Dental Impressions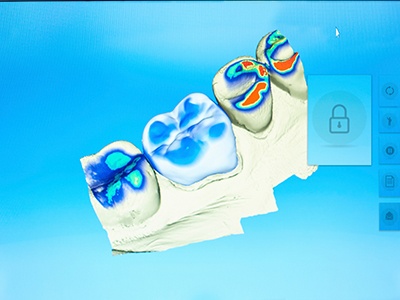 Why Choose Dr. Jim Miller for Digital Impressions?
100% Putty-free
Faster & more comfortable process
Creates a higher quality impression
To this day, many dental offices throughout DFW still rely on physical impressions when designing crowns, inlays, onlays, and other restorative solutions. Not only is this technique uncomfortable for the patient, who has to suffer through a mouthful of goop, but it's also often inaccurate and requires time-consuming retakes as well. Here in Lake Highlands, Dr. Miller has chosen a much better method – digital impressions with the advanced power of CEREC!
The process is simple: CEREC technology creates an exhaustively accurate and precise digital impression of the patient's teeth. The three-dimensional model will then be made available on our CAD/CAM software, allowing Dr. Miller to design the ideal smile addition right in front of a patient's eyes. Accuracy is maximized, and any physical oral contact is kept to a minimum for the ideal comfort level.
If you'd like to explore the benefits of CEREC digital impressions in greater detail or schedule your very own consultation here in Lake Highlands, don't hesitate to contact us today.