Nightguards for Bruxism – Lake Highlands, Dallas, TX
Stop Teeth Grinding In Its Tracks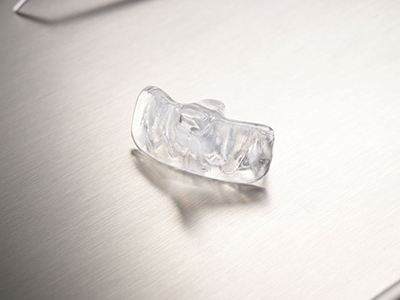 Why Choose Dr. Jim Miller for Nightguards?
More than 30 years of experience
Each nightguard is custom-made for every patient
Can prevent dental sensitivity and even tooth loss
Do you regularly experience discomfort and pain in your jaw? Do your teeth appear flat or damaged for no apparent reason? These are common signs of bruxism, which is more commonly referred to as teeth grinding. If Dr. Miller discovers the telltale signs of teeth grinding during your next checkup, he may recommend a nightguard for stable protection.
A majority of patients only experience teeth grinding at night while they're deeply asleep and unaware of the damage they're causing. This is why nightguards are a good choice for treatment. This custom-made oral appliance will establish a barrier between the rows of teeth, minimizing harmful contact.