Root Canal Therapy – Lake Highlands, Dallas, TX
Rescue Natural Teeth From Removal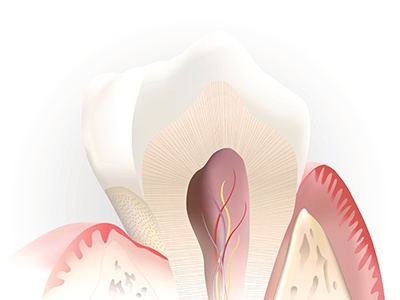 Why Choose Dr. Jim Miller for Root Canal Therapy?
More than 30 years of experience
Uses the latest technology to provide pain-free treatment
Can save even the most damaged teeth from extraction
Root canal therapy becomes necessary when advanced decay or a severe injury exposes the vulnerable pulp of a tooth to infection. At this stage, patients are likely to experience extreme pain and sensitivity – the affected tooth may even darken in color. Thankfully, Dr. Miller can relieve these symptoms and preserve the tooth by cleaning out the infected pulp from the canals, replacing it with a safe, biocompatible substitute. A custom-made restoration (typically a crown) placed on top will be the finishing touch, protecting the treated tooth while rebuilding its original shape.
Many patients become nervous or agitated when they hear the words "root canal," but this procedure is actually a very safe one. Today's modern treatment techniques reduce any possible discomfort to a minimum, and over 95% of treated teeth are able to look and function normally for many years afterward. Please don't hesitate to contact us in Lake Highlands if you need help with a troubled tooth!