Oral Cancer Screenings – Lake Highlands, Dallas, TX
Guarding Against Oral Cancer Could Save Your Life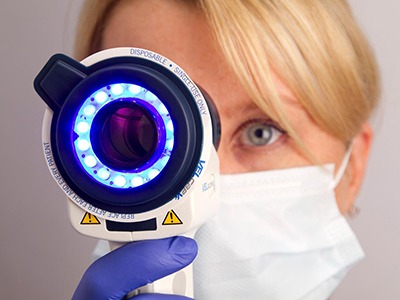 Why Choose Dr. Jim Miller for Oral Cancer Screenings?
More than 30 years of experience
Screening is painless and only takes a few minutes
Uses Oral ID® technology to find cancer even sooner
Gum disease and cavities are regularly mentioned in the dental office – but what about oral cancer? Every year, tens of thousands of new cases are diagnosed, and one person dies every hour on average from advanced symptoms. Early detection and intervention can lead to a safe recovery for patients, which is why Dr. Miller provides dedicated oral cancer screenings here in Lake Highlands. Our team uses Oral ID® technology to clearly expose abnormalities in the oral tissues with the help of fluorescence. Any concerning findings will be brought to the patient's attention immediately for further analysis.