Emergency Dentistry - Lake Highlands, Dallas, TX
Toothache? Dental Injury? We're Here to Help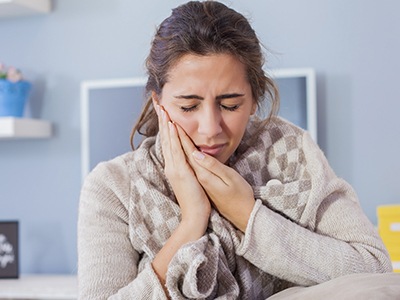 Why Choose Dr. Jim Miller for Emergency Dentistry?
More than 30 years of experience
Often able to provide same-day care
Can deliver immediate pain relief
Dental emergencies can throw a big wrench right in the middle of busy work days, school functions, much-anticipated vacations, and more without hesitation. If you or a family member is in severe pain, don't hesitate to contact Dr. Miller's Lake Highlands dental office for assistance right away. We can provide guidance over the phone and also do our best to schedule a same-day appointment when possible to solve your problem right away.
Dental Emergencies Due to Oral Care Neglect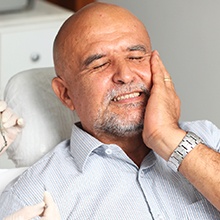 If you're experiencing significant pain in a specific tooth (a "toothache"), it's likely that there's a serious infection happening underneath the enamel. Dr. Miller may be able to restore health to its natural structure with root canal therapy. Before arriving at our practice, patients should follow these tips:
Rule out the possibility of something being stuck between the teeth by gently using dental floss. You should also rinse your mouth thoroughly.
While it's safe to take a painkiller like aspirin, don't place it directly on the aching tooth or the gum tissue, as this may lead to a chemical burn.
Dental Emergencies Due to Injury & Facial Trauma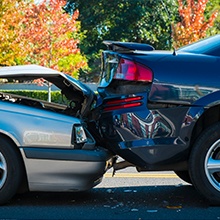 Fractured teeth, oral bleeding, knocked-out teeth – these types of injuries can happen in the blink of an eye, leading to panic. Dr. Miller strongly encourages patients to remain calm and follow these steps:
If the full tooth or any significant pieces have come loose, make sure to gather them. Full teeth should be gently inserted back into the socket or kept in a container of milk to ensure the best chances of successful reattachment. Contact us for further help right away!
If oral swelling occurs, holding a cold compress against the cheek can help reduce it.
If bleeding occurs, rinse the mouth with warm water to cleanse the injured area.
Unparalleled Experience & Qualifications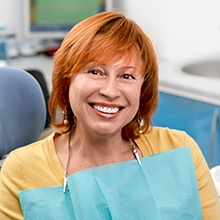 With well over 30 years already spent in the dental field, Dr. Miller has truly seen it all. He and the rest of our team have the capable touch and time-tested knowledge needed to address emergencies successfully for our patients in need. Better yet, our modern office features digital X-rays, intraoral cameras, digital impressions with CEREC, and more technology that helps make the treatment process even more efficient. We will always accommodate dental emergency cases quickly and never leave patients waiting for several days or even weeks at a time for relief – you deserve better than that!
Root Canal Therapy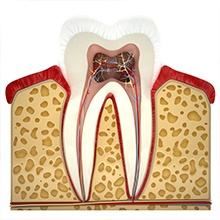 During root canal therapy, Dr. Miller will carefully access the inner portion of a patient's tooth in order to remove diseased tissue and bacteria from within. If an advanced infection is present, this technique is the best way to revitalize the tooth and help it stay a healthy, stable part of your smile.
Learn More About Root Canal Therapy
Tooth Extractions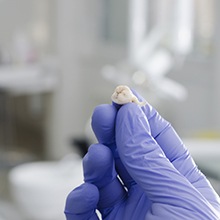 While extraction is never our team's first choice for treatment, it can become necessary in dire situations. Rest assured that Dr. Miller will carry out the procedure comfortably and work with patients to determine the best way to replace the missing tooth or teeth without delay.