Soft Tissue Laser – Lake Highlands, Dallas, TX
We Treat Gum Tissue Safely & Precisely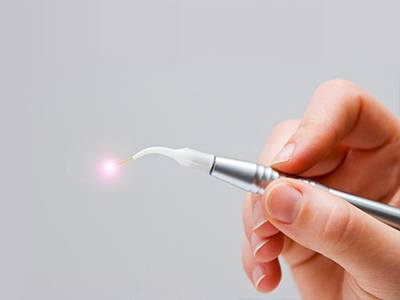 Why Choose Dr. Jim Miller for Laser Dentistry?
Decades of experience with the newest instruments
Faster treatments & shorter recovery times
Practically eliminates pain, swelling, & bleeding
Laser dentistry is one of the most modern advancements in the oral healthcare field, and Dr. Miller is proud to be right at the forefront with his state-of-the-art AMD Picasso soft tissue laser! This tool is an excellent alternative to traditional scalpels and drills, creating a focused light beam that treats gum tissue with a gentle touch. Procedures are so comfortable that most patients don't even require any anesthesia throughout their appointment to feel at ease. Better yet, post-operative symptoms like bleeding and swelling are kept to an absolute minimum, and estimated recovery times are much-improved as well.