Cavity Detection System – Lake Highlands, Dallas, TX
We Find Tooth Decay Fast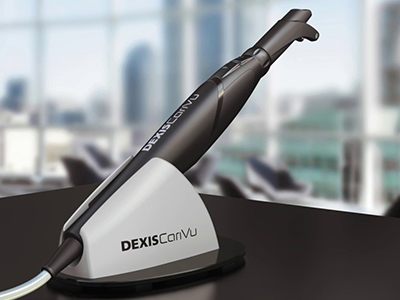 Why Choose Dr. Jim Miller's Cavity Detection System?
Faster & less invasive than a traditional exam
Can find tooth decay at its earliest stages
Helps a patient preserve more of their natural teeth over time
Here in Lake Highlands, our team is always working hard to pinpoint and treat dental decay in the earliest possible stages for the sake of the patient. Thankfully, our CariVu cavity detection system makes this goal easier than ever! Its focused light beam can pick up on even the slightest signs of weakened enamel, even in hard-to-reach areas of the mouth that would surely be missed by a regular exam. As a result, Dr. Miller can preserve more natural tooth structure and stop burgeoning cavities firmly in their tracks.