Dental Implant Frequently Asked Questions – Lake Highlands
Learn More About Complete Smile Repair
Before getting started with any dental treatment, your Lake Highlands dentist and team at Jim Miller, DDS Family Dentistry want to make sure you feel completely confident in your dental plans. During your treatment planning visits, we'll be happy to answer your questions, and our team is always just one phone call away. On this page, we've included the answers to some of those questions that we hear most often to help you better understand what to expect from dental implant tooth replacement plans. Call our Lake Highlands dental office to learn more or schedule a consultation appointment with our caring team.
What are Dental Implants?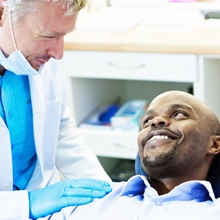 Dental implants are small screw-like posts that are used to replace the roots of missing teeth, recreating the natural structures of lost teeth.
What are the Benefits of Dental Implants?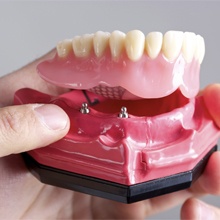 There are many benefits to choosing dental implant supported tooth replacement rather than traditional restoration options. They allow us to repair both the tooth roots and the crowns of missing teeth, leaving patients with a gorgeous, healthy smile. Implant retained dental restorations last for decades, function like natural teeth, and ensure optimal oral health.
How Much do Dental Implants Cost?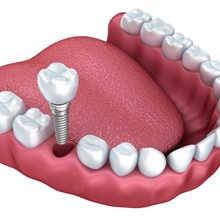 The cost of dental implant tooth replacement can vary dramatically due to all of the following factors:
The number and location of missing teeth
Materials and manufacturers used to supply the implants and replacement teeth
The type of dental restoration (crown, bridge, denture)
The need for preparatory procedures like tooth extractions and bone tissue grafts
The use of dental sedation
Why do Dental Implants Fail?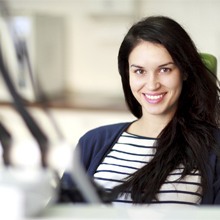 Dental implants can fail for a number of reasons, but we want to emphasize that this is the exception and not the rule. Implant supported dental restorations have a success rate in the high 90s after two decades. Among other things, poor oral hygiene, difficulty healing, and infection can all play a factor in dental implant failure.
How Long do Dental Implant Restorations Last?
Dental implant supported crowns, bridges, and dentures can last for two or three decades for most people, and many patients end up keeping their implant-retained prosthetics for the rest of their lives.