Teeth Whitening – Lake Highlands, Dallas, TX
Your Smile Can Shine Brightly Again
Teeth whitening is easily the most popular cosmetic dentistry service we offer to our Lake Highlands dental patients at Jim Miller, DDS Family Dentistry. Many of those patients who contact us interested in brightening their smiles have already tried numerous at-home teeth whitening products and DIY smile makeover tricks without getting their desired results. Instead of wasting your time and money on these less effective teeth whitening options, call our Lake Highlands dental office to schedule your cosmetic dentistry consultation today. We'll help you create a teeth whitening plan to deliver a brilliant white smile.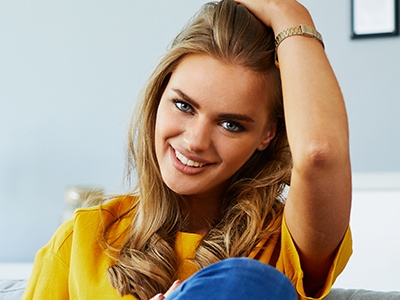 Why Choose Dr. Jim Miller for Teeth Whitening?
More than 30 years of experience
Can help patients achieve dramatic results at home
Custom-designed kits for every patient
How do Teeth Become Stained?
Over time, teeth can become stained, discolored, or simply dulled for a variety of reasons, and before we get started with your teeth whitening plan, we'll want to work with you to determine the underlying cause of tooth enamel discoloration. This allows us to customize your teeth whitening plan to address your unique smile and deliver your desired results. Some of the many causes of dental discoloration include:
Poor oral hygiene, leading to tooth staining and discoloration as the healthy, white tooth enamel weakens or is damaged
A diet rich in coffee, wine, certain fruits, and other darkly colored foods or drinks
Some people are genetically predisposed to have darker tooth enamel coloring
As we age, our hard, white tooth enamel wears down revealing the yellow, dentin layers of teeth
Certain medications can discolor teeth during dental development
Tobacco use
Why Don't Store-Bought Teeth Whitening Kits Work for Me?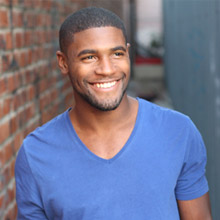 The teeth whitening products you'll find in your local grocery store or pharmacy are ineffective for two reasons. The first is the application methods. Strips, toothpastes, and mouth rinses aren't able to remain active brightening teeth for very long since saliva neutralizes these products almost immediately. Professional whitening kits use custom-made application trays that seal whitening gel onto your teeth and keep saliva away. The second reason store-bought teeth whitening kits are less effective than professional options is the low percentage of active whitening agent they contain. FDA regulations prevent store-bought teeth whitening kits from containing an adequate amount of whitening gel to effectively brighten teeth. Professional take-home teeth whitening kits utilize a greater percentage of active whitening agents in addition to the custom application trays, ensuring your professional teeth whitening kits deliver predictable results up to ten shades brighter.
Should I Consider Professional Take-Home Teeth Whitening?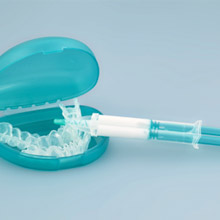 If you're feeling unhappy with your smile's current glow, professional take-home whitening from Dr. Miller can make a big difference. These high-quality kits come with custom whitening gel application trays and a high-strength bleaching gel that are worn together whenever the patient has about 30 minutes of free time in their schedules. After ten to fourteen days of consistent daily applications, your smile should appear as much as ten shades whiter! Better yet, we can continue to provide whitening gel refills during your six month dental checkup appointments here in our Lake Highlands dental office, so patients can easily make necessary touch-ups to extend their results for years to come. Unlike store-bought kits that use one-size-fits-all application trays and low-grade whitening gel, these professional-grade teeth whitening kits are customized to deliver results catered to your unique teeth whitening needs and help you achieve your brightest smile.
How do I Maintain My Results?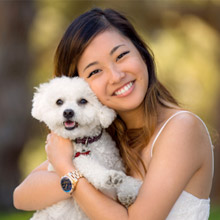 Most people maintain their brighter smiles for several months or even years. Every patient is different, but there are some steps you can take to maintain your brighter smile for longer. In order to maintain your newly brightened smile after teeth whitening, keep the following tips in mind:
Brush teeth for at least two minutes at a time twice a day and floss daily
Visit us for six month dental exams and professional teeth cleanings
Stop using tobacco products of all kinds
Limit consumption of darkly colored foods and drinks
Take a "whitening weekend" to touch up your results once or twice each year