Teeth Whitening – Lake Highlands, Dallas, TX
Your Smile Can Shine Brightly Again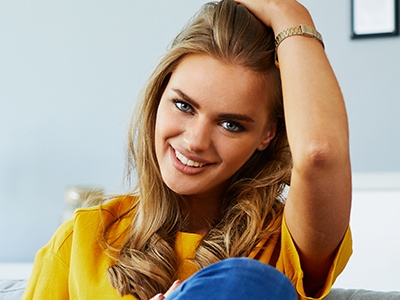 Why Choose Dr. Jim Miller for Teeth Whitening?
More than 30 years of experience
Can help patients achieve dramatic results at home
Custom-designed kits for every patient
Over time, teeth can become stained, discolored, or simply dulled for a variety of reasons, such as:
Poor oral hygiene
A diet rich in coffee, wine, or certain fruits
Genetics
Old age
Certain medications
If you're feeling unhappy with your smile's current glow, professional take-home whitening from Dr. Miller can make a big positive difference. These high-quality kits come with custom oral trays and a high-strength bleaching gel that are worn together whenever the patient has free time in their schedule. After a few weeks of consistent use, your smile should appear several shades whiter! Better yet, we can continue to provide refills during checkups here in our Lake Highlands dental office, so patients can easily make necessary touch-ups over the years.