February 13, 2019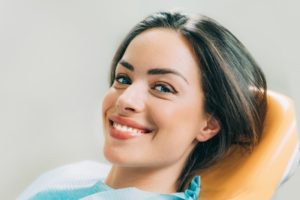 While dental appointments may not be at the top of your list of favorite things to do, they are incredibly important. With your busy schedule, it's understandable that making these appointments are tough, but these visits can prevent you from more time in the dentist's chair in the future. That means more time for yourself, and less money spent on dental care. Keep reading to learn why seeing your dentist in Lake Highlands every 6 months is one of the most important things you'll do all year.
Your Oral and Overall Health
Did you know that your oral health can affect your overall health? In fact, issues like gum disease are linked to increased risk of heart disease, auto-immune diseases, and even Alzheimer's. Keeping your smile healthy not only gives you a beautiful grin, but it keeps your bones and the rest of your body healthy as well.
Prevention and Detection
The most important reason to see your dentist every 6 months is prevention and detection. Your dentist can prevent and detect oral health issues while they are still small to protect you from more extensive and expensive procedures down the road. For example, an untreated cavity can turn into a root canal, or bleeding gums may lead to full on gum disease without routine dental visits. These issues not only cost more time, but they'll also cost more money.
Preventive checkups and cleanings are typically covered by dental insurance, which makes these appointments not only vital, but affordable. You'd much rather visit your dentist on your insurance plan's dime instead of having to go for a serious procedure from prolonged dental visits.
Utilizing Your Insurance
Checkups and cleanings are a great way to use insurance benefits. If you have dental insurance, you will typically have an annual maximum. This is the most amount of money your insurance plan is willing to pay for dental care in one year. Visiting your dentist every 6 months will help utilize these benefits to their fullest potential before they run out at the end of the year.
Improving Your Smile
If your smile is healthy and you have a great oral healthcare routine, remember there's always some room for improvement. The American Dental Association recommends that you see your dentist every 6 months because even those with a perfect oral health routine are still susceptible to dental issues like cavities and decay. Plus, regular visits will keep your teeth healthy and minimize your chance of having to see an emergency dentist in Lake Highlands.
Now that you know the importance of 6-month dental visits, do you have your appointments on the calendar? Contact your dentist to schedule an appointment to keep your oral and overall health in great shape.
Meet the Dentist
Dr. Jim Miller has been caring for the Dallas community for more than 30 years. He believes in patient education, which is why he wants you to know the importance of routine dental visits. He currently runs his own practice, where he can be contacted through his website or by phone at (214) 340-2111 for any questions.
Comments Off

on Why You Should See Your Dentist in Lake Highlands Every 6 Months
No Comments
No comments yet.
RSS feed for comments on this post.
Sorry, the comment form is closed at this time.